About us
Our company
All Effective Changes was founded in 2005 by four partners and has been privately funded. The partners and associates have a long track record regarding (Digital) Transformations, Continuous Improvement Programs, Complex (Change) Programs at Business and IT and we are fully focused on People and Organizational Culture.
Our track records
We have highlighted only a couple of our most prestigious programs to underline our experience:
We successfully performed a complete Business Transformation for Euroclear by designing and implementing a completely new business operating model where a big consulting firm failed to do so.
We have performed Multicultural workshops across all sectors for Philips to activate and empower the dedicated multi-cultural teams of Service Operation. We were asked to do a follow-up of the multi-cultural workshops 2 years later which had the goal to let the dedicated multi-cultural teams of Service Operation work together as one team with a new way of working.
We have performed workshops for Cisco Systems Continent Management of the WW-Channel group to teach them to think strategic again and to work as ONE team despite their cultural differences. Two years later Cisco Systems asked us to perform the same workshop to give directions to a group of 80 Top Management.
We have performed Continuous Improvement workshops for Bayer to create teams and implement a continuous improvement plan that would enable the teams to keep improving.
Customer Experience Program of Cisco Systems. With our Methodology and ProActive® we brought everything back on track, improved team effectiveness, aligned team, while making reporting and program management an easy task. Result: Revenue generation increased from $2MM to $75MM in its second year
We performed assessments for Boskalis where we assessed their Core Programs/ Projects and their Program/Project Managers to determine the right person with the right skills and capabilities for the job.
The authors and developers of the services and trainings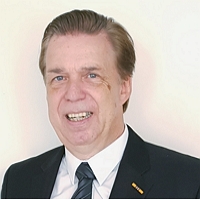 Hilco Kalmijn
Bachelor of Education (BEd) and seasoned program manager
Hilco Kalmijn holds a Bachelor of Education (BEd) and is a seasoned program manager, with years of experience in large organizations. The best way to describe how Hilco works is, to understand that he knows virtually everything about large organizations: how to construct them, how to manage them, how to move them to new ways of operating, how the IT works in all aspects and how to inspire the people for the organizational changes.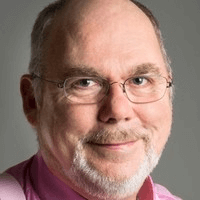 Mark C Hoogenboom
Master of Education (MEd) and ICT Architect
Mark C Hoogenboom holds a Master of Education (MEd) and is an ICT Architect with a focus on facilitating organizations to assist them in making responsible choices. His key tool is facilitated workshops, in which the participants work on issues, create documents, deliver criteria to assist making a choice, brainstorm about options, and write text to explain or communicate. He is currently focused on teaching/coaching the organizations' shop-floor and the management on implementing Continuous Improvement.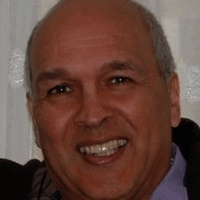 Bernard Vuijk
Bachelor of Arts (BA) and project manager
Bernard Vuijk holds a Bachelor of Arts (BA) and has Education certificates. He is an experienced project manager, who gets the projects done where others failed. His experiences are based on a wide variety of organizations, from industry to government. He drives projects towards success by acting as its father and its mother in a stunning mix. It is a mix that works.